1 October 2020
Matthew Doddo, Principal
Newburgh Free Academy, North Campus
301 Robinson Avenue
Newburgh, NY 12550
Re: Matthew Freedman, Secondary ELA Instructor Candidate
Dear Mr. Doddo,
I am writing to you to this afternoon to recommend Matthew Freedman to your distinguished institution for a teaching position.
Matthew, who received his B.A. degree from CUNY Brooklyn College, was one of nine advanced undergraduate students taking my Introduction to William Blake seminar. Mr. Freedman quickly established himself as an insightful and distinct voice in the class, talking and writing about the poet and his work in a manner only found in the most passionate of readers. His interest in Blake's prophetic and enigmatic works was impressive. That said, his opinions ran counter to mine and others on many occasions, thus creating an opportunity for us all to witness his proclivity for  disagreement and his commitment to always being right. As you can imagine, these were trying times for us all.
Because my classes often attracted much attention, Matthew had to deal with the intensely transient presence of international journalists, filmmakers, and artists that came to praise my long and vigorous career. This, however, did not sit well with him. When the discussions invariably shifted from Blake to me and my illustrious career as a poet, scholar, activist, and living legend, Mr. Freedman had no problem steering us back on track. There were multiple times when Freedman, as we referred to him, could not keep his dissatisfaction to himself (these moments were usually precipitated by my playing of the squeezebox and singing of Tyger, Tyger). On these occasions, he could not contain his disappointment. There were words shared that I will not repeat. Suffice to say, this teacher's gotta mouth.
The subsequent year Matthew and I buried the hatchet and did a two-semester independent study with me on modern British and American fiction. The first semester we read Henry James, Ford Maddux Ford, and James Joyce; the second semester we focused exclusively on Joyce's Ulysses. Our format was to meet bi-weekly and base our discussion on Matthew's papers, which he wrote for these meetings. Again, I found his work insightful and original, possessing a keen eye for literary detail. He never took anything for granted. As a writer himself, he seemed skilled at getting inside the writers' perspective and sussing out new viewpoints hidden to the most readers.
At this point in his life Matthew is a veteran teacher of 20 years, a Fulbright DAT recipient, a published poet, a husband of 18 years, and father to two children who seem to be both the loves of his life and the reason he will most likely die of a heart attack before they graduate from high school.
Having taught many secondary school teachers and prospective teachers in my M.A. classes, I can say with conviction, from my experience working with him as an undergraduate, and my knowledge of him in subsequent years, that Matthew ranks among the best of Brooklyn College's students to pursue a career in secondary education.
Matthew Freedman is a man of integrity and vision with a passion for language and education, and I recommend him to you with unreserved enthusiasm.
Sincerely,
Allen Ginsberg
Honorary Professor of Poetry
English Department
CUNY Brooklyn College
2900 Bedford Avenue
Brooklyn, NY 11210
First off, I have to admit that I have been assigning "The Exit Interview" for over 10 years, and for over 10 years I've been interviewing someone different each year. It's been fun…I've interviewed fellow teachers, old friends, the woman that sells me coffee, dead literary figures! However, I've never interviewed my dear, sweet, darling mother….and that left me with a profound sense of guilt! To give you an idea of who my mother is, I need only utter two words: "loyal" and "loving". Deana Kalman Freedman is intense, devoted, sincere and intelligent; she is the type of person who will always consider your question like it's the only thing in the world at that moment. She is also an ex-teacher, so she is religiously prepared and rarely does anything without a goal in mind. When I was a teenager, she was always there to listen, but she was also there to act as well. Deana Freedman has never lived life from the sideline….she is always in the game.
So, a few days ago I texted mother Freedman ("Bubbie" to her grandchildren) and asked her to let me interview her….and, of course, like the doting mother she is, she immediately texted me back with the sweetest of replies:
See the need to be prepared!?
Jump forward to that evening…post dinner, post children's homework, post soccer practice…the plan was to record the Facetime conversation on my son's phone. My expectations were low (concerning the technology of this plan)…and I was pleasantly surprised.
Being who I am (verbose <- SAT word), I prefaced my questions with a loooooong reminder of how it went when I graduated and quickly moved out.
Her answer was perfect mom – a sprinkle of nostalgia, a splash of the old testament, a dollop of realism:
My follow up got her thinking about how I understood and applied her message…whether she feels it got through…and how moving out, college (and life in general) was influenced by it.
I concluded with a simple request. I wanted something specific and directly aimed at my seniors…something they could take with them.
Reflection:
I loved this experience (even though my kids bugged me through the whole thing!).
If I'm being truly, truly honest, unlike the other ten times I did this, there was a deeply personal obligation to really hear my subject, not simply nod and listen and "get the gist." There is no fooling my mother – not that I tried to fool her or my previous subjects – and that informed not only what I asked her but how I asked her. She's my mom….I suppose there are only so many ways I can speak to her without love influencing me. I loved her advice; it was smart and sensible and definitely true to who she is and how she lives her life.
It is funny: it doesn't matter how old you get, how many arguments you've had, how many birthdays or anniversaries you've missed, your mom will always be your mom….and moms always love their kids….and speaking with her for this assignment was truly one of the perks of being her son.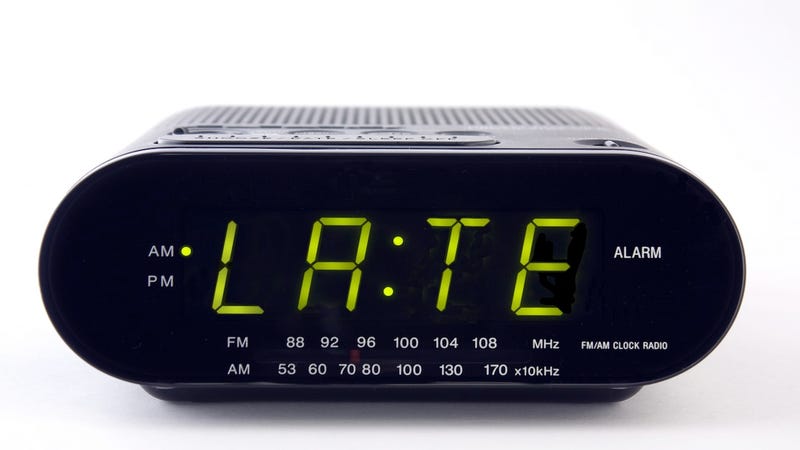 It began when I woke. The thick, oppressive eyelids of a long, summer hibernation. The feeling that a lead apron had been dropped over my face. Then, limited focus. Not a blur, but the unwillingness to wake and be conscious. Then, the heavy head. Then, the inhospitable air. Then, the face, not mine – unsmiling, though not angry – muted with the look that I was in the wrong place at the wrong time. That face, that look…that was my mother. It was the first day of my senior year, and I was late.
The first day began inauspiciously: late to Mr. Waxdeck's first period biology class, one black dress sock and one purple rugby sock, summer assignment incomplete, no believable excuse at the ready. I had been warned about this, too: Mr. Austin, guidance counselor, smiling in disbelief as I performed my "no college, only travel" monologue at the end of my junior year. "You know, Matt," he said with that irritating "I know what's best" look, "the pursuit of college will keep you in line your senior year. Without that Grail you will be without purpose. I don't recommend it." First off, I don't like Holy Grail metaphors on a Spring day; but here he was comparing my senior year, which had not even begun, to the search for the cup Christ supposedly drank out of, and it really hit home….and not in a good way. "But I'm Jewish," I blurted, and shrugged my shoulders, and walked out.
So, sitting in Waxdeck's class, listening to him drone on about his precious syllabus, the California fog rolling in through the Eucalyptus trees, the first period of the first day of the last year of my high school career, Austin's words echoing in my head, I began my "pursuit" in a slightly different way than Sir Launcelot: I fell asleep.
I would like to say that after that imprudent and unpromising start that I pulled myself together, screwed my head on straight and banged out the last nine months of high school like an academic rock star, but I can't. My senior year was hard! Unforgiving! And seemingly never-ending!! And to this day I still remember the mistakes I made in 1988 as if they were an unappetizing snack from an hour ago; and to this day I still remember the apologies uttered and the looks of disappointment I earned from my teachers and parents and friends who pleaded with me to right the ship and finish. That, I won't lie to you, was not fun to bear.
And now for the happy part:
I graduated…(yeeeah)….and with a hideous dent in my overall GPA…(boooo); but….I graduated wiser, more
conscious of how I dealt with stress, challenges, expectations, closure…the whole bag. I learned way too many things about myself that year to consider it a waste or a failure. And to this day I gladly share this story with my 12th graders because at one time or another over those potentially dangerous last nine months of high school, their senior year will challenge the complete human, not simply the academic, and finding themselves in that middle ground between those two identities is the best graduation present they can give themselves.